TS Isaac to skirt Dominican Republic's south cost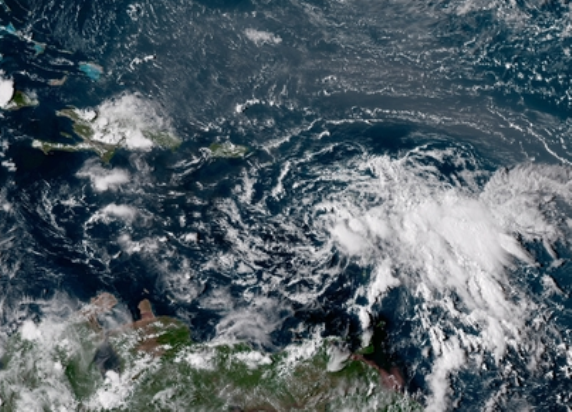 Santo Domingo.- If it stays on its current course, the center of Tropical Storm Isaac will come as close as 230 kilometers south of Dominican Republic's Beata Island on Saturday, the Emergency Operations Center (COE) affirmed Thursday.
Before noon, Isaac's winds reached 75 kilometers per hour, moving west at 19 miles per hour.
The COE said the storm would pass 300 kilometers south of Saona Island Friday afternoon.
At a press conference, the COE reiterated that the cumulative rainfall would be 100 to 150 millimeters, mainly in the east, southwest and some areas of the central region.
"Due to its approach the storm will be generating cloud bands on the eastern region and other provinces of the Caribbean coastline, with moderate to strong showers, as the tropical phenomenon moves westward through the waters of the Caribbean Sea," it said
The COE issued flash flooding alerts for La Altagracia. Monte Plata Barahona, La Romana, Santo Domingo, Peravia, El Seibo, San Cristóbal, La Vega and San Pedro provinces.