Dominicans winners and losers in NY Democratic primaries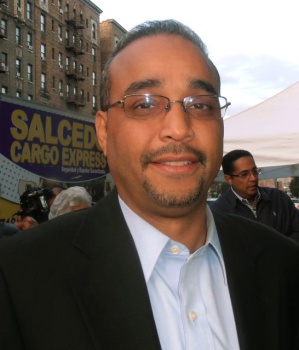 J. Peralta.
New York.- Several Dominicans were winners in the Democratic primaries held in the city Thursday, although others lost important posts.
With 91% of the votes tallied by 11:50pm, Carmen de la Rosa was re-elected to the state assembly by the 72nd district in Upper Manhattan with 11,052 votes (81%).
Likewise, Víctor Pichardo of Bronx District 86, was reelected unopposed, while Karina Reyes took Bronx 87th district, with 5,517 votes.
The most stunning loss was dealt to District 31 NY State senator Marisol Alcántara, who was seeking re-election, but won only 16,852 (38%) votes. Her opponent Robert Jackson won with 24,682 votes (56%).
Dominican José Peralta, who was seeking reelection in NY Senate district 13 in Queens, got 10,021 (45%) and lost to Colombian Jessica Ramos, with 12,181 votes (55%).
Those who won the primaries will be the official Democratic Party candidates in the November 6 elections, and sure winners because the districts' voters are 99% Democrats.
Dominican congressman, Adriano Espaillat, who also ran unopposed in the 13th district -Upper Manhattan and part of the Bronx- will face Republican Jineea Butler in the elections.