Priest 'apologizes' for Medina's indolence on natural resources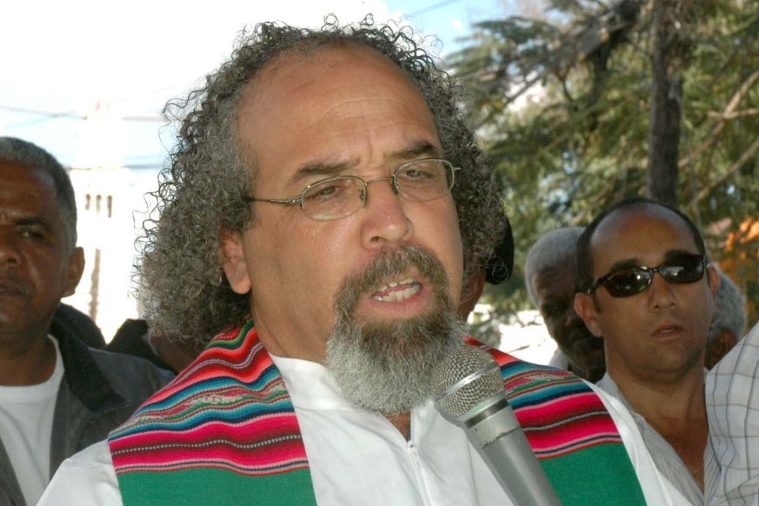 R. Cruz. File
La Vega, Dominican Republic.- With a "mass" officiated by the outspoken priest Rogelio Cruz, demonstrations and environmental songs, dozens of protesters and leaders of La Vega (central) , expressed their rebuke of mining in Loma Miranda.
Citing Constitutional Court ruling177-13, the position of the Academy of Sciences, UNDP studies and the support of the people, Cruz expressed outrage and said he doesn't know what else the government needs to understand that Loma Miranda cannot be exploited. "The government intends to exploit and sell all of the country's natural resources to foreign companies of great economic power."
The priest spoke at a campsite at Loma Miranda's foothills next to the Jagüey river in, where they prayed, expressed their concerns and asked for the immediate expulsion of the ferronickel miner Falcondo, and stated their outright refusal to allow any company to deplete Dominican Republic's natural resources.
Cruz prayed to God for Loma Miranda and other natural resources across the country, and apologized for "the government of Danilo Medina and his environmental indolence."