Quakes, headed by a 5.1, damage schools in Northwest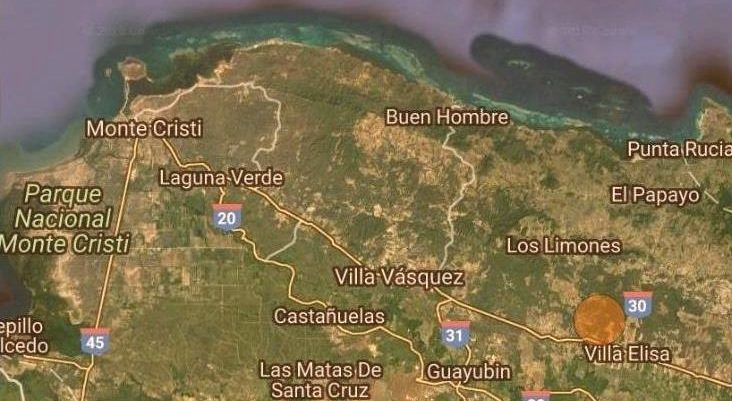 Montecristi, Dominican Republic.-  The eight tremors that struck early Sunday near Guayubín, in Montrecristi, inflicted damages to a hospital at nearby Villa Vásquez, and nine schools in Mao, Valverde, according to the Emergency Operations Center (COE), whereas Civil Defense reported damages to three schools.
The strongest of the quake, of 5.1 magnitude was also felt in Bonao, La Vega, Santiago and Puerto Plata.
The Santo Domingo State University (UASD) Seismology Institute said 5.1 earthquake occurred at 1:45am Sunday at 19.70 North Latitude, and 71.3 West Longitude, at a depth of 26.5 kilometers.