Truckers union calls off strike as Govt. pledges talks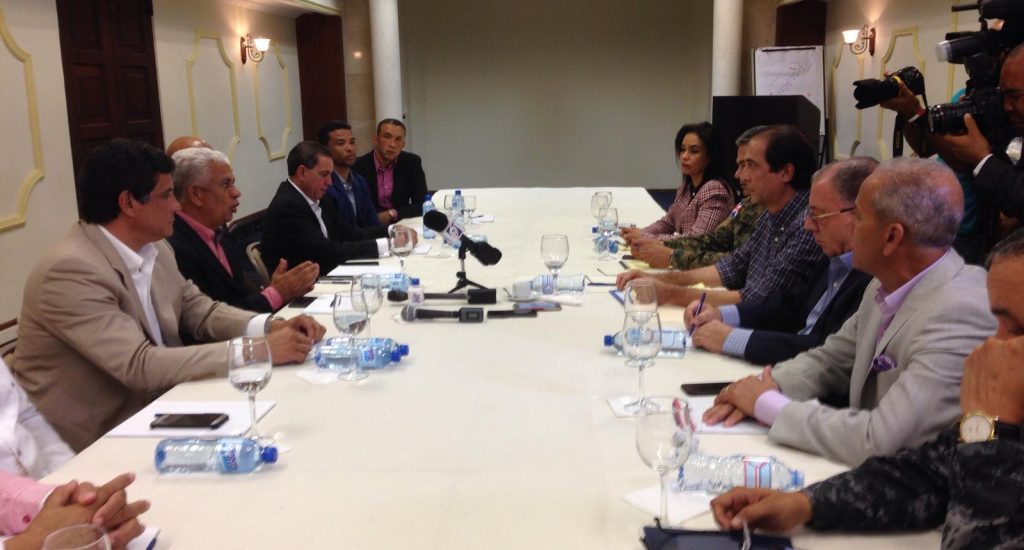 Truckers in the National Palace.
Santo Domingo.-  Dominican Republic's powerful truckers union (Fenatrado) on Mon. night announced that the strike that had been set for today to protest rising fuel prices, is temporary on hold.
Union boss and deputy Ricardo de los Santos, and Presidency chief of staff Gustavo Montalvo made the announcement, after a meeting in the National Palace with the participation of other senior Government officials.
"We have come to the Palace at the request of the ministers present and we have come to the conclusion of postponing the strike until further notice, because we have brought an agenda and we have presented it and to treat it a commission was created that will be permanently working for look for compromise points," de los Santos said.
He said the Government promised to meet with them every week, until they conclude with the agenda they submitted.
Montalvo said they agreed on a broader agenda of negotiations, to reveal the difficulties facing the sector and present the points of view. "We have listened to their demands and will work together to try to find solutions, always within the framework of respect for the law and free market competition."