Another transport union joins the walkout trend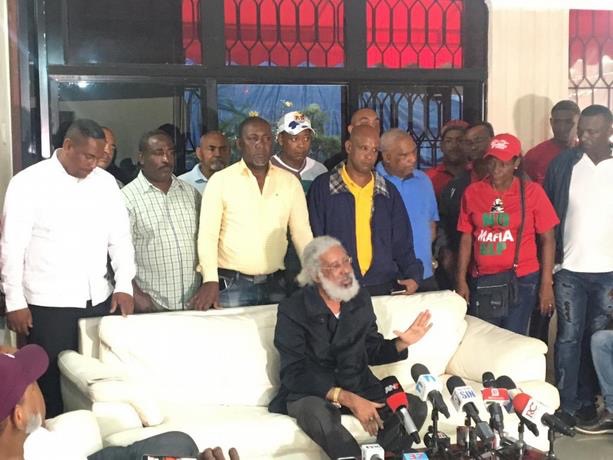 Juan,Hubieres,with backers. Photo elnuevodiario.com.do
Santo Domingo.- Transport union (Fenatrano) boss Juan Hubieres on Wednesday announced a march to the National Palace, to demand lower fuel prices.
The announcement comes just hours after the truckers union (Fenatrano) and the bus owners (Conata) had also staged walkouts.
Hubieres said the march set for Oct. 1 will halt transport in the entire East Zone.
He said the union leaders will meet afterwards to coordinate the first nationwide strike against the current administration.
Hubieres said the drivers feel persecuted by the Govt., with threats of taking away their routes, something he affirms previous governments wouldn't attempt.
He revealed that the Government has offered money to Fenatrano, which they "ejected." "All we want is that that sector of national life aren't mistreated, and regular gasoline lowered to RD$154.00 per gallon."