Dominican Republic deploys another border task force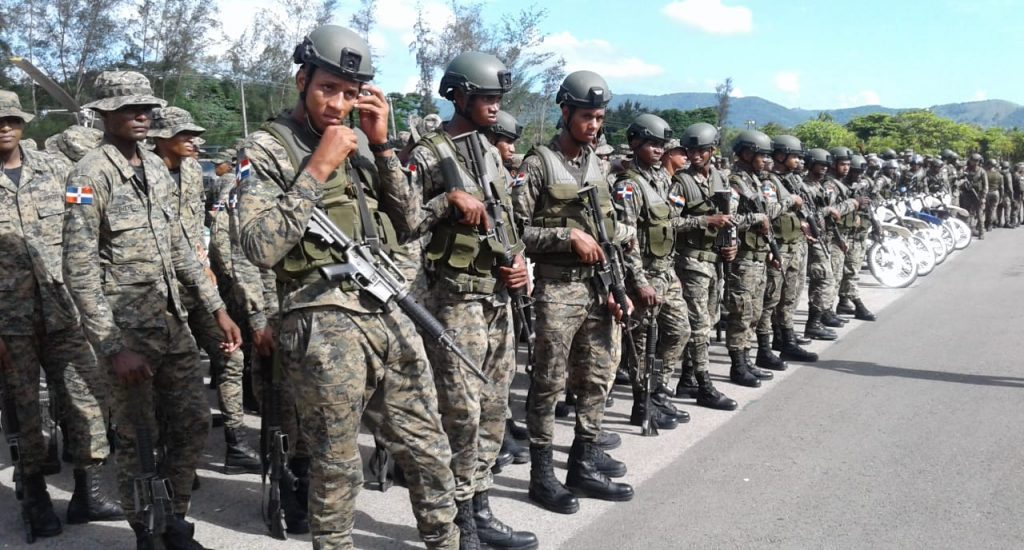 Cordon Fronterizo. Photo elnuevodiario.com.do
Santo Domingo- Dominican Republic's Army on Thurs. launched the "Cerco Fronterizo' (frontier cordon) operation to shore up areas considered weak along the border.
Defense minister Rubén Darío Paulino said the operation has deployed 360 members of the Air Force, Navy and the Army.
For his part, Army commander Estanislao Gonell said reconnaissance at the border detected some areas that needed reinforcement, which prompted the creation of the new task force, which comes to join and strengthen the troops already deployed.
Paulino added that the force includes other government agencies present at the border, including Immigration, Customs and the Forest Rangers, among others
Border Security
The "Cordon" becomes yet another task force assigned to the border with Haiti, which follows the Border Security Corp (Cesfront) created in the late 1990s.