Truckers' protest snarls the city's famous Malecon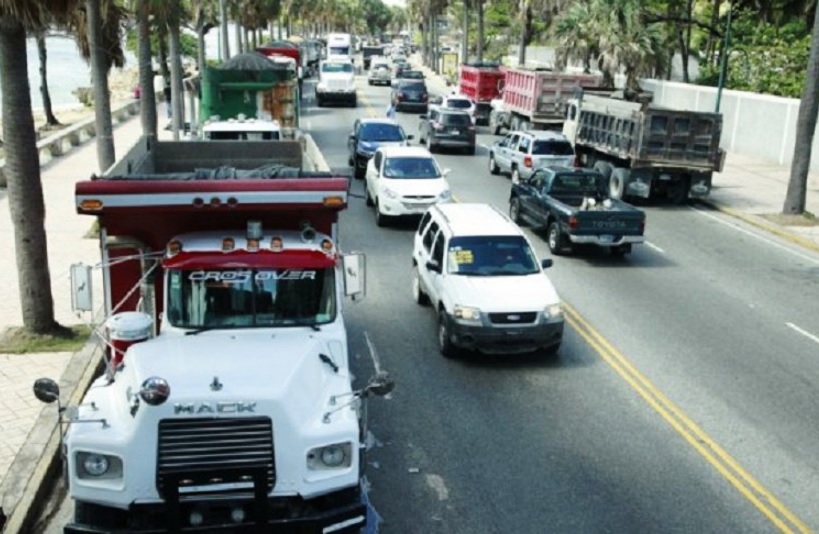 File photo of a similar protest on the Malecon.
Santo Domingo.-  More than 200 trucks were parked along the Malecon seaside avenue of the capital on Fri. to protest the detention of over 50 truck drivers by Environment authorities.
The protesters, members to the Independent Truckers Association, say that the current minister Environment is ignoring the permits issued during Francisco Domínguez's tenure, which they affirm lets them haul aggregates from 30 quarries.
The truck drivers warn that if they don't get their rigs back and their co-workers are release, they will proceed to protest as they see fit.
traffic cops (AMET) and other law enforcement officers are on the scene to restore transit in the downtown sector known as La Feria.