Surprise protest backs up traffic on busy highway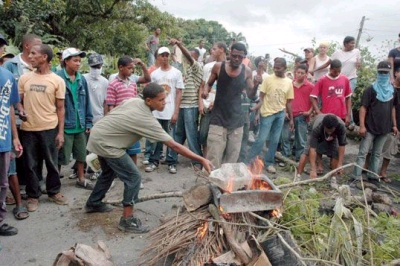 File photo of a similar protest.
Santo Domingo.- Bottles, trash and stones were hurled onto the busy Duarte highway 9.5 kilometers north of the capital Monday morning, a violent incident whose cause has yet to be determined.
The melee backed up north-to-south traffic at the area known as El Kilometro Nueve."
National Police and a garbage collection truck arrived on the scene to restore traffic and collect the trash.