Career judges want to give poltico-cum Justice the boot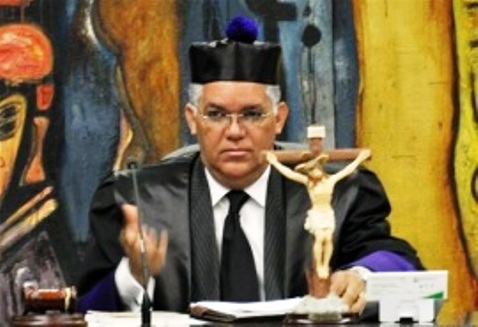 F. Soto/ File.
Santo Domingo.- The country's career judges on Tues. joined in the demand by the Institutionalism and Justice Foundation (Finjus) and 12 other civil society institutions and the business sector to replace Frank Soto in the National Magistrate Council (CNM).
Career judges from several districts on Tuesday sent a missive to Supreme Court chief justice Mariano Germán, stating their support for Finjus vice president Servio Tulio Castaños, who requests Soto's dismissal because he's not a career judge.
"In our capacity as judges representing the judicial career, we value this request from civil society organizations as timely and correct, because in our opinion it corresponds to the spirit of the Constitution; with the will of the constituent to demand in Article 180 of the Substantive Letter, that in shaping the Supreme Court of Justice should be selected three quarters of its members of judges belonging to the judicial career system," the judges said.
Since June last year career judges and other sectors have been asking the CNM to replace Soto, citing his close ties with the ruling party (PLD), where he was a senior leader.