85% back the Green March; 46.8% doubt anticorruption results: poll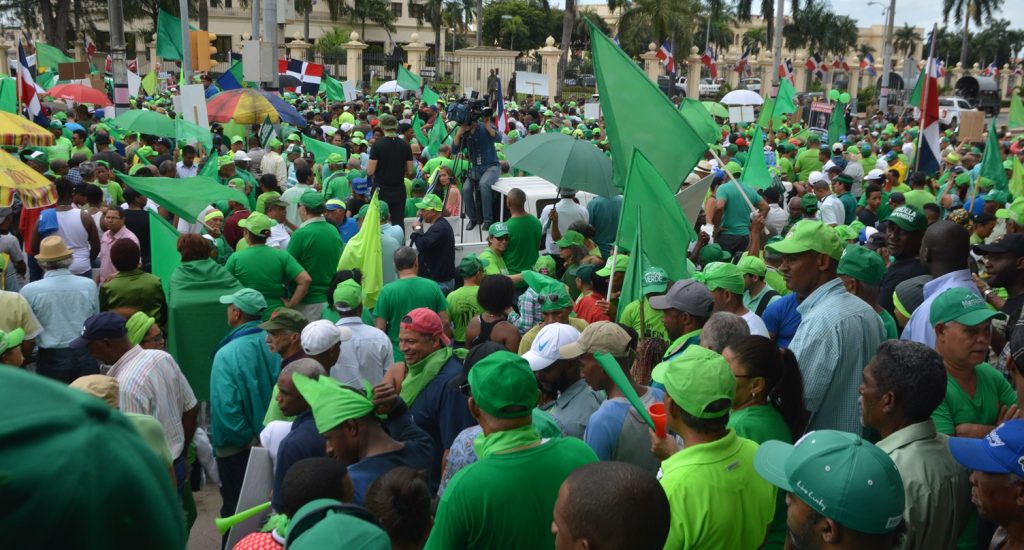 Santo Domingo.- Although 85% of the citizens supported the Green March's massive rally on August 12, to demand the end of impunity, 46.8% don't believe they'll will achieve the objective of making the authorities enforce the country's anti- corruption laws.
The Gallup-Hoy survey also found that 45.6% of citizens are convinced they'll achieve their purpose.
The Green March emerged from the corruption scandal where the Brazilian company Odebrecht admitted paying US$92.0 million in bribes to Dominican government officials to obtain state works.
Seven people have been indicted, including legislators and business leaders.
Data
Pollster Gallup Dominicana conducted the nationwide survey for newspaper Hoy from Sept. 16 to 21 with 1,200 people, with a margin of error of plus or minus 2.8%, and a confidence level of 95%.