Caracas envoy discards coup plot; Venezuelans to start return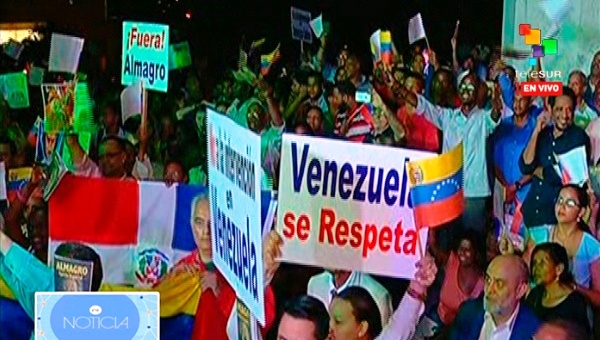 Santo Domingo.- The plan for Venezuelans to return starts with the departure of a first group this weekend, Caracas envoy in Dominican Republic Ali de Jesus Uzcátegui affirmed Thurs.
He said the return plan will start with a flight for 90 of the more than 25,000 Venezuelans who reside in the Caribbean country.
Referring to the situation in his country, the diplomat denied that   a plot to overthrow president Nicolas Maduro is being hatched in the Dominican Republic
On his nation's shortages, Uzcátegui denied a food crisis, calling it an "economic restructuring" to deal with the blockade.
"We canot say that we are hungry but we are really in a process in which we are articulating a series of economic measures to defend ourselves from the economic and financial blockade that does not allow us to provide ourselves with food and health supplies necessary for our population."