Over 600 tremors shake the country so far this year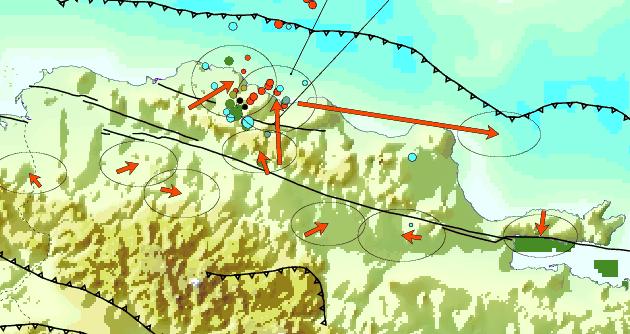 Santo Domingo.- Santo Domingo State University Seismology Institute (UASD) director Eugenio Polanco, on Mon. said there have been more than 600 tremors so far this year, especially in the Northern Fault seismic risk area.
He said most of the quakes have been of low intensity, and that the country usually registers from 1,000 to 1,200 annually. The strongest quake registered in 2018 on the island was magnitude 5.9 last Saturday in Haiti, with 15 dead and hundreds injured.
"These earthquakes that occurred on the island are mainly due to the fact that we are located in the interaction zone of the Caribbean Plate and the North American Plate, to which is added the Northern Fault in the northern zone," said Polanco.
He said that although it would be speculating to say that these earthquakes precede a stronger one that possibility cannot be ruled out.
According to the geologist Osiris de León, the quakes "should motivate the authorities to make a comprehensive review of the infrastructure, mainly schools and medical centers, to avoid what happened in Haiti, where the soil is fragile and there are weaknesses in the buildings."
"Historically, the northern zone is the most vulnerable in the country, especially the one between Cap Haitien and Samaná."