Dominican Republic Gov. braces for protests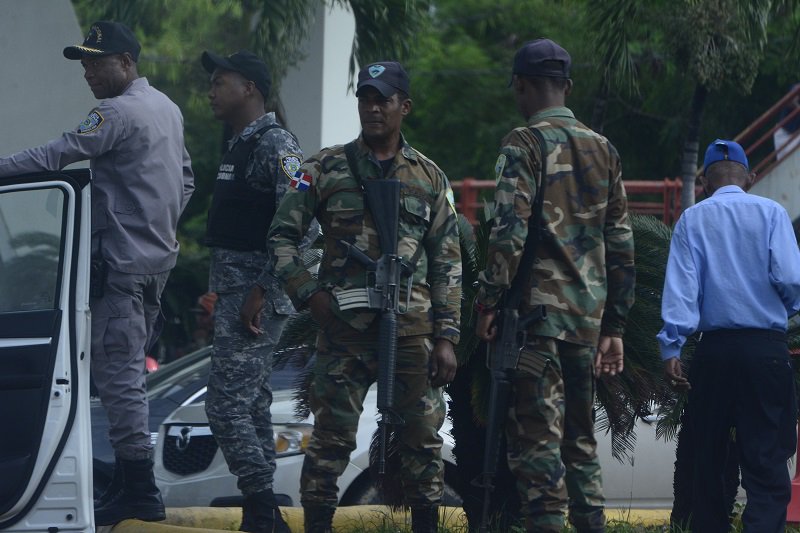 Solders, police during a previous strike. Photo elnuevodiario.com.do
Santo Domingo.- The Defense Ministry on Sunday announced operation "Huron" (weasel)), as transport associations call for walkouts across the country and the Green March asks citizens to assume a stance against government corruption.
In a memo to its deputy ministers, inspectors, commanders, intelligence officers and others, Defense ordered the military to general quarters as of 6pm Sunday.
The military measure occurs amid concern that the expected protests would halt passenger transport.
Greens
The Green March, which emerged January 2017 in the heels of the Odebrecht's bribe scandal, called on citizens and organized sectors to sign their "Commitment to the End of Impunity."
In a statement the Greens said the initiative seeks to transform institutions and seek punishment to end "the corruption regime" which they affirm is headed by Dominican Republic's ruling party (PLD).