Gov. asks Bahamas about fate of 174 Dominican fishermen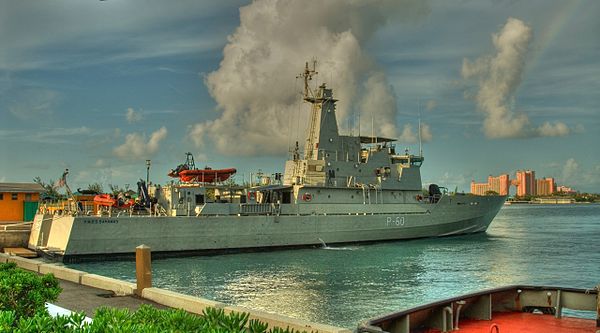 Bahamas Navy patrol in Nassau. Photo wikipedia.rg.
Santo Domingo.- Dominican Republic's Foreign Ministry on Tues. asked Bahamian authorities for an official report on the situation of the 174 fishermen being held in the islands, to study the situation.
It said however that Dominican consul in the Bahamas, Pol Mawnier and Dominican ambassador in Jamaica, José Ares, are abreast of the situation of the Dominican fishermen in custody.
Foreign Ministry official Nallibeg Sapeg Padilla said a meeting will be held Tues. afternoon with the Puerto Plata Fishing Boats Association, which will provide the names of the detainees. "We requested a report on the situation from Bahamas authorities."
"We are going to wait for the official data from the authorities, to speak of the subject with propriety," the official said by telephone.