Medina accepted illegal campaign donation: Spanish outlet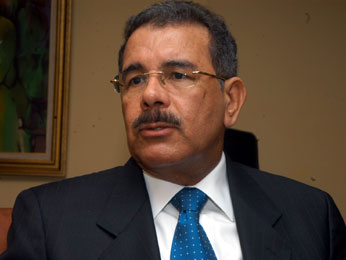 D. Medina. File
Santo Domingo.- Spanish newspaper El Confidencial.com reveals that Spanish former Commerce minister, Miguel Sebastian, charged with kickbacks and who served during José Luis Rodríguez Zapatero' tenure, made an illegal donation in 2011 for the campaign of then-candidate Danilo Medina , of the ruling party (PLD), just days before Mariano Rajoy took office.
The outlet reports the donations were from 2000 to 2017 and include illegal commissions, trips to Panamanian leaders and their partners, through agreements without legal base, Louis Vuitton gifts with taxpayer money, US$500,000 dollars from Sebastián to the Dominican Government and an electoral donation of 10,000 euros to the current president.
El Confidencial adds that he official irregularly donated, according to Spanish authorities, to the Dominican Government, allegedly to train the staff that would work in Merca Santo Domingo, a regional market built by the Spanish company Mercasa.