Soldiers to the streets as transport calls to strike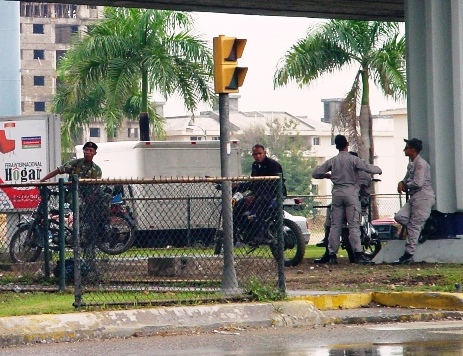 Santo Domingo.- Defense Minister Rubén Darío Paulino on Tues said the city's major arteries will be reinforced with soldiers to prevent incidents and guarantee order during the transport strike called for tomorrow Wed.
He said the military have always supported the National Police and heightened security in that type of action, with personnel throughout Greater Santo Domingo.
"What we do not want is for anyone to alter public order, it is a responsibility of the Police and we are going to support them," said Paulino, interviewed in the National Palace.
He didn't specify how many how many soldiers are on the streets, but noted that "there will be as many as necessary and as long as necessary."
He said they'll respect human rights, the dignity of the people, and free transit.