Docudrama says sex tourism with minors has surged in DR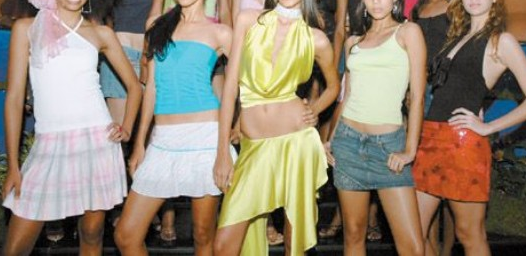 Santo Domingo.- "The Dominican Republic has become a point of access for Western sex tourism," is the title of a documentary produced by a British chain that exposes the prostitution of minors on the country's beaches and tourist areas.
During the visit to the country, one of the reporters conducted a social experiment: a man was placed on a beach and in less than five minutes, he was also sold drugs, was offered sex with girls and boys 14 and older, in exchange for money.
The research carried out by the "Unreported World" on Channel 4 News also shows the point of view of several teenagers who have been forced to offer sex for money due to their economic conditions.
"They send me the money through Western Union and helps me a lot, mostly if they are tourists," said Candy, a 17-year-old girl who has sex with a 76-year-old Swiss.
Another girl said that she had to go out on the streets because her mother is living abroad and one of her aunts did not treat her well. "I lived with an aunt and she did not treat well and I took the street."
The producers consulted a tourist who said that this is a poor country where people need to survive. "The tourists take the girl to lunch to have a good lunch. They are happy, you know how much they can get in a day," the consultant tells the program host.
They said that if they'd stop offering money for sex on the beaches, there would be no people there.
The video, which has more than two million views on Facebook, tries to raise awareness that this type of action is linked to the sexual abuse of minors.