Dominican Republic, world's 22nd most corrupt country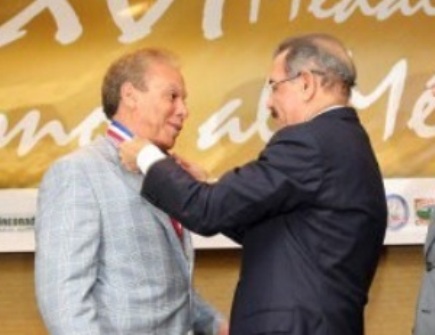 Odebrecht graft case 'bagman' Angel Rondon, gets decorated by president Danilo Medina. File.
Santo Domingo.- The Dominican Republic is the world's 22nd most corrupt country, according to the annual index published by the World Economic Forum.
Yemen is the most corrupt country followed by Venezuela according to the publication, which Wed. morning echoes the economic and financial news outlet Business Insider.
"Using a methodology linked to Transparency International's annual index of perception of corruption, the World Economic Forum classifies 140 countries out of 100 for the level of corruption within their society," says Business Insider.
A score of 100 means that a country is totally without corruption, while 0 is the most corrupt possible. All countries cited in the list score 30 or less.
The countries considered to be the most corrupt tend to be in Africa, Central America and the Middle East, in societies with weak legal and governmental systems and widespread poverty.