Defense says Dominican-Haiti border runs smoothly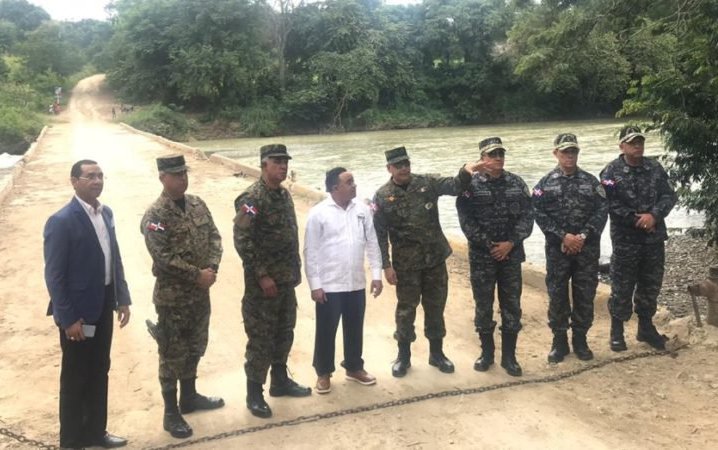 Ruben Paulino at bridge over Artibonito rive. in Pedro Santana. Photo via hoy.com.do.
Santo Domingo.-  Defense minister Rubén Paulino on Fri. said everything is going "smoothly" on the Dominican-Haitian border, despite recent turmoil which prompted Port-au-Prince to announce an investigation into alleged embezzlement of funds from the Petrocaribe oil deal.
To verify the state of the border, a delegation headed by Paulino and the heads of the Army and of the National Police toured the region since early Fri. in the heels of the violent protests.
The official said the protests haven't seriously affected the Dominican side of the border. "Only a slight reduction in the crossing of people and binational commercial transactions in the region has been predicted."