Minors on motorcycles: a conundrum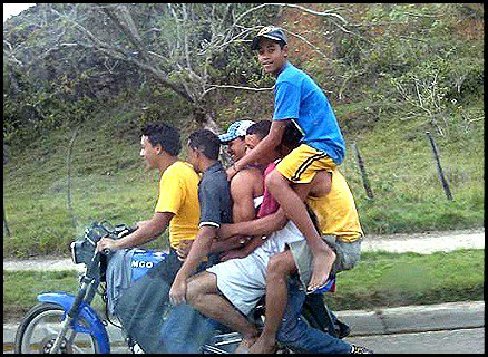 Santo Domingo.- The ban on transporting children ages 8 and under on motorcycles, as Law 63-17 stipulates, poses the need to discuss options for the more than 750,000 motorists with the authorities, because it 's the main means of travel for low income families.
Both in urban and rural areas many people transport school age children on motorcycles, which Internal Taxes registered 2.2 million as having entered the country in 2017.
There are over 1.8 million mototaxis (motoconchos) and motorbikes used for transport, not counting delivery and messengers of private companies and govt. agencies.
Transit and Transport (Intrant), director Claudia de los Santos said Law 63-17 will be enforced not only regarding the mobility of minors, but also aspects such as the use of helmets and the ban on passengers.