Police turn away protest from the National Palace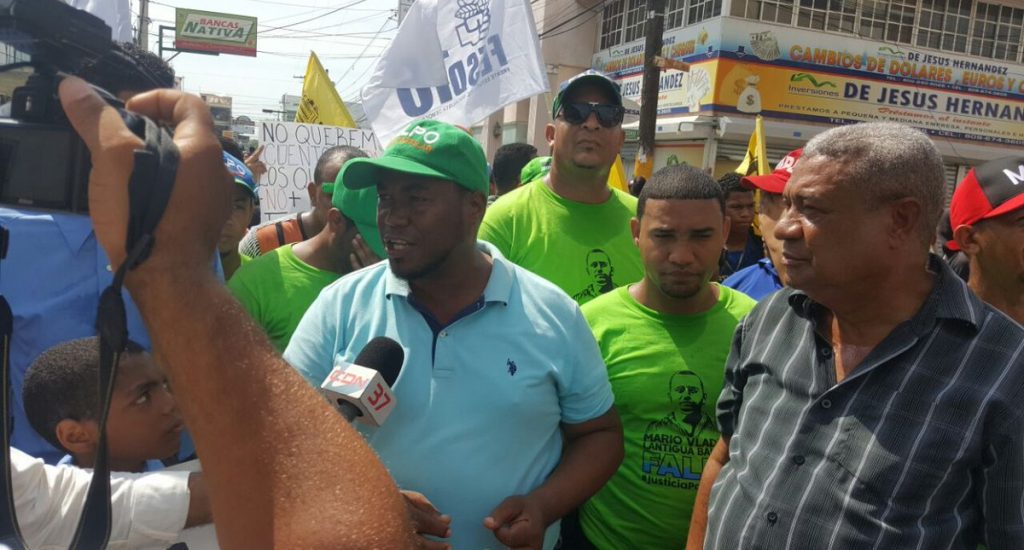 Santo Domingo.-  Numerous police and soldiers on Wed. kept several organizations from reaching the National Palace to demand transparency in the price of fuels.
The police cordoned off all the streets that access the Palace, forcing the protesters to mobilize onto other routes.
The protest that started at nearby Enriquillo park comes just days after the bus owners grouped in Fenatrano announced manifestations against the high cost of fuels and other demands.
Fenatrano on Wed. announced a 'pots and pans' protest in the sprawling Capotillo sector today.