1 dead as Dominican Republic braces for strike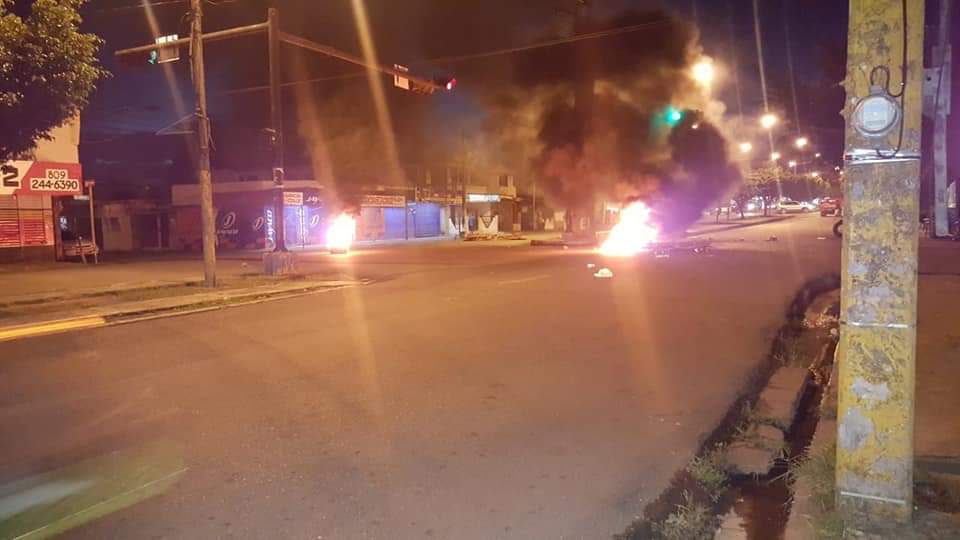 In Santiago. Photo elnuevodiario.com.do
San Francisco de Macoris, Dominican Republic.- One person was killed as a result of the protests occurring since Sun. night in several barrios of Santiago, prior to the regional strike of the Cibao region (north) called for today.
The deceased is a Haitian national, who died when he was hit by gunfire, allegedly from police while torching tires in the Los Tocones district, one of the barrios that woke to the protests that blocked streets to traffic.
Several north region organizations called for a 24-hour regional strike as tension grips north and northeast towns, prompting the deployment of Army troops and National Police officers on bridges and strategic spots in 14 provinces.