North region strike organizers claim success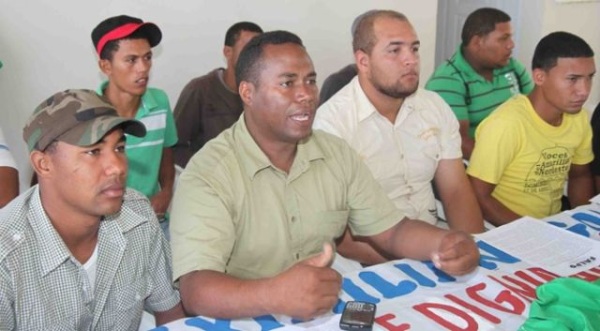 R. Monegro. File.
Santo Domingo.- The national leftist group FALPO on Mon. said all of the north (Cibao) region's 14 provinces along with other organizations have supported its 24-hour strike despite the mass deployment of soldiers and the heightened National Police patrols.
FALPO spokesman Raúl Monegro, affirmed that the strike at Cibao fulfilled expectations, with over 95% of the urban and interprovincial passenger transport halted and schools closed.
"The people have given their support to the regional strike of the Cibao, it is a forceful response to the illegitimate, corrupt, criminal, lying and inhuman government of Danilo Medina and the PLD (ruling party), which with its cruel economic policy, violates the right of people to a decent life," Monegro said.
"The indolent attitude of President Danilo Medina and his government to the needs of the people, prompted the Cibao region to jointly paralyze their work on October 29, in the exercise of its right of defense and protest against the aggressions that constitute the economic decisions of the government," he said.