Haiti 'running out of forests,' Dominican Republic recovers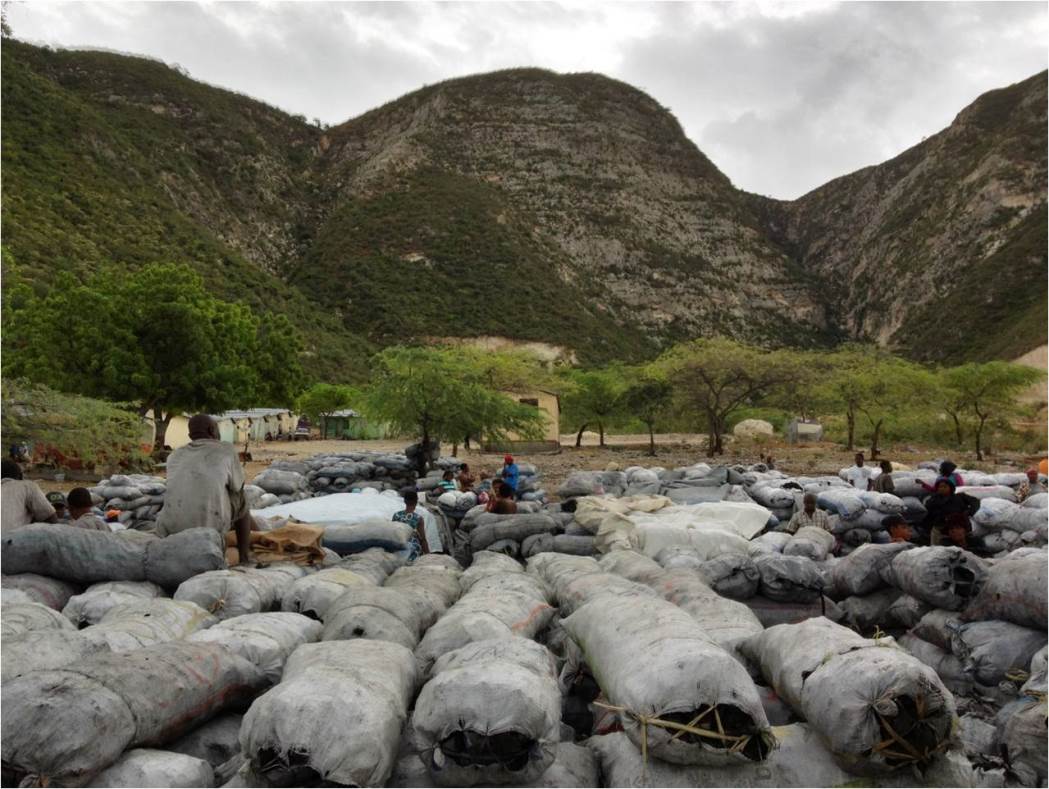 Nemesis: charcoal makers
Santo Domingo.- A study by the United States Academy of Sciences found that the part of Hispaniola occupied by Haiti is running out of forests, and estimates that at the current rate it will essentially lose all of its primary forest during the next two decades.
It notes that deforestation is already prompting the massive extinction of its biodiversity.
The researchers determined that Haiti has less than 1% of its original primary forest, which is why it's among the most deforested countries in the world, since its primary forest has declined for three decades within national parks, and 42 of the 50 highest and larger mountains have lost their primary forest entirely. "These findings point to the need, in general, for a better report on the forest cover data relevant to biodiversity, instead of the total forest, as defined by the Food and Agriculture Organization of the United Nations."
"The expanded detection and monitoring of primary forests worldwide will improve the efficiency of conservation measures, inside and outside protected areas," the researchers said in the study.
They noted that studies of vertebrate diversity (especially amphibians and reptiles) on mountaintops indicate that endemic species have been lost along with the loss of forests.
Reforestation in the DR
Contrary to Haiti, various programs have been undertaken in the Dominican Republic to reforest areas that have been affected by human activities, such as logging for subsistence farming.
President Danilo Medina's executive order declared 2017 year of Agro-forestry Development, establishing reforestation and the conservation of forests as a social interest.
As a result, several mountainous areas have been reforested, such as Sierra de Bahoruco National Park (southwest).