Top deputy, US diplomats and officials talk cooperation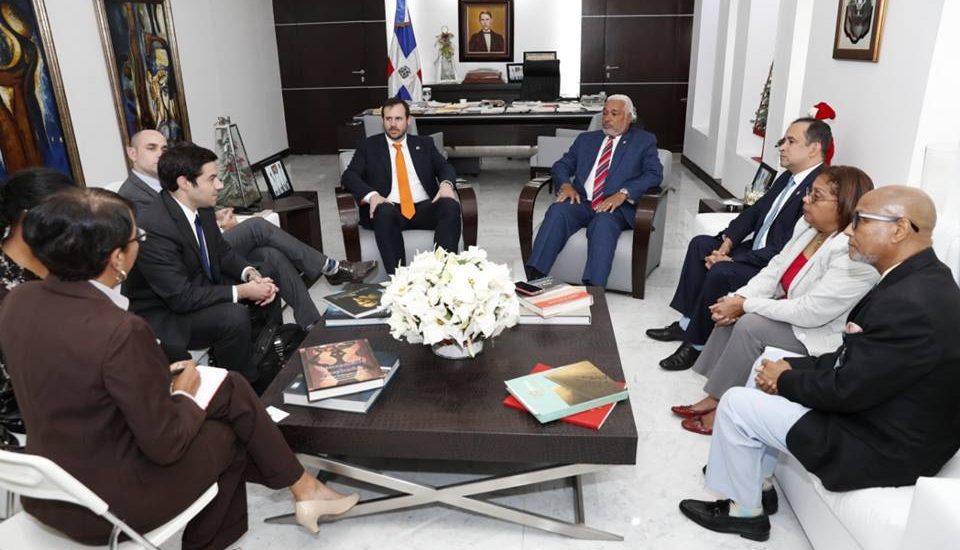 Photo elnuevodiario.com.do
Santo Domingo.- Chamber of Deputies president, Radhames Camacho, on Wednesday met with a commission of US Embassy diplomats and Washington officials.
US Embassy Political attaché Joshua E. Stern and Camacho discussed collaboration so that both countries can work toward stronger relations.
He also introduced Reid Howell, new Officer in charge of the State Dept.'s Dominican Republic and Caribbean Affairs. "Reid Howell is here to learn more about this country and this institution is very important and that's why we want him to have the opportunity to talk with you and learn more about the role of the Chamber of Deputies."
For his part, Howell expressed his satisfaction for being in the Dominican Republic. "I have the pleasure of working in Dominican Affairs, I am new to the position and I thank the Embassy for inviting me and getting to know more about your country. So far I am delighted with the entire country."
He said he had the opportunity to see much of the Dominican territory, as he drove from the border area to the capital.
For his part, Camacho said that more than diplomatic ties, Dominican Republic and the United States share a family bond, as millions of Dominicans call the US home.