Defense nabs 15, 45 caliber pistols, ammo at port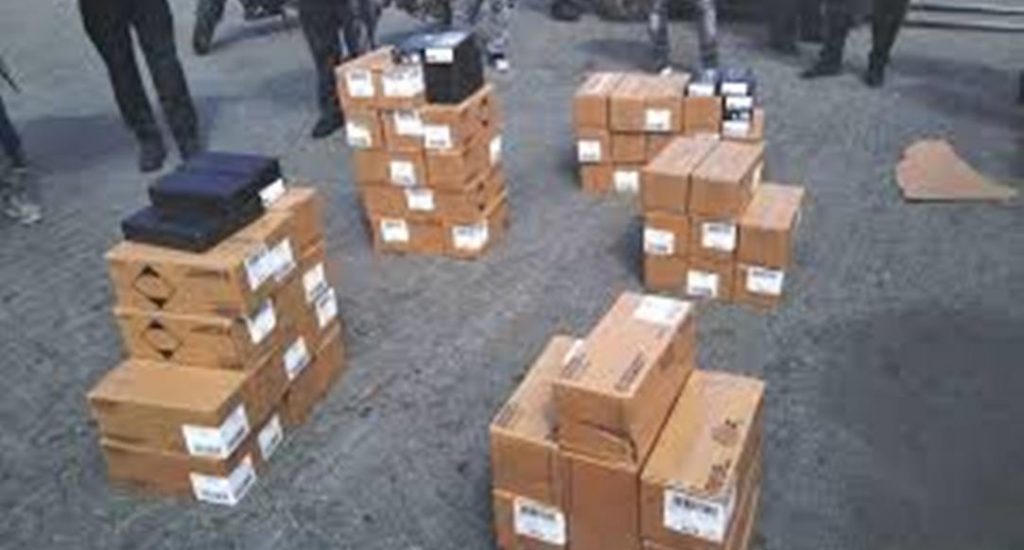 Santo Domingo.- The Defense Ministry on Thurs. seized a cache of 60,000 rounds of ammo and 15 Glock, 45 caliber pistols hidden in apple juice on pallets at Haina Oriental port.
The cargo had arrived in the country, from the United States consigned to the company Barcelonica Trancomercial SRL.
Defense said the ammo and guns were detected by military intelligence agents in a container.
It said the guns and ammo were hidden in palettes of apple juice, imported from Miami, Florida, by Barcelonica.
Defense added that import consignee Federico Sosa Guzmán is being held for questioning.