Fledgling transport regulator hires 22 'advisers'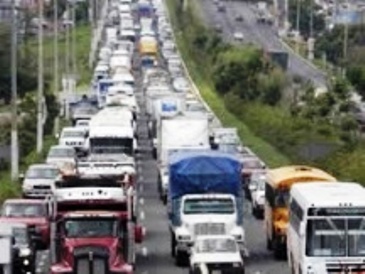 Santo Domingo.- Cargo and passenger transport leaders on Thurs. called the 22 advisers hired by the National Transport Institute (Intrant) an "exaggeration" and complained that despite that its statutory Law was enacted 22 months ago, it has yet to take the measures to deal with the traffic chaos.
Transport Union (Fenatrado) boss Ricardo de los Santos and William Perez Figuereo, of the CNTU, said the advisers should be fired, and replaced by capable people who can end the chaos in transit.
"The problem of the transit is not with advisers that is solved, but with a deep work, to assume measures with another optics, and not to see that already with the law everything was solved," de los Santos said.
For Perez, the country's transit is a "real mess" and instead of "useless" advisers, "what the Intrant should work on the basis of urban planning, undertake road safety education campaigns, to guide the population through the media to raise awareness about Law 63-17."