Embattled Dominican senator denies embezzling Haiti funds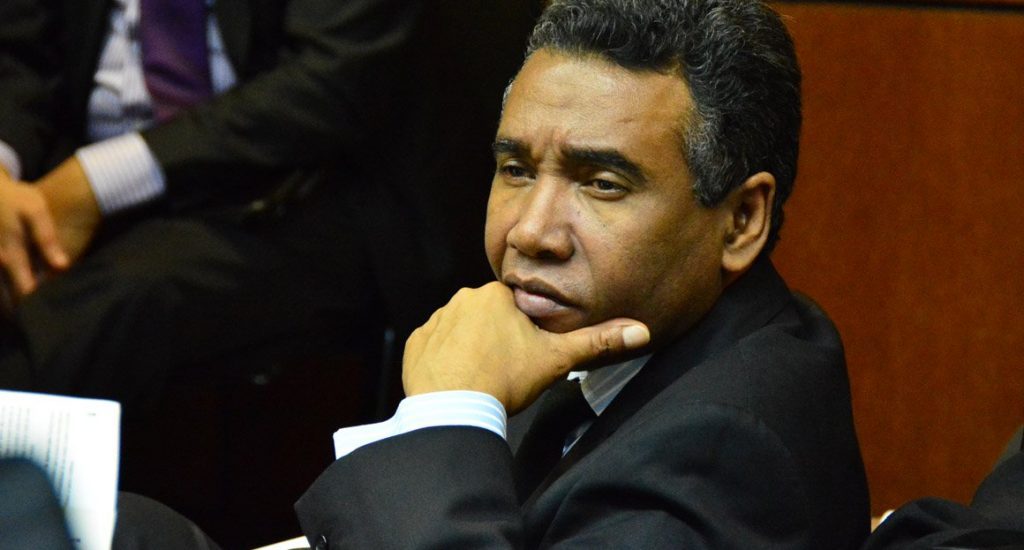 Santo Domingo.- The companies owned by embattled senator Felix Bautista on Tues. issued a joint statement claiming their interest and willingness to show that they are not linked to corruption and affirm that Haiti's authorities are fully entitled to see how the funds were spent.
According to the statement, the Haitian State has to date an outstanding debt of over US$52.0 million on work in progress with HADOM and Rofi.
The statement comes after the Port-au-Prince Office of the Prosecutor froze the bank accounts of numerous companies accused of embezzling Petrocaribe funds, including Bautista's and Ingenieria Estrella, also of Dominican capital
Among the projects which the statement by Rofi and HADOM claims were concluded and inaugurated figure the construction of 1,280 houses in Mornés A Cabrit (Village Lumane Casimir), the Ministry of the Interior, the Ministry of Commerce, the Plaza Boyer, Plaza Petiont-Bolívar, and the Malecon de Jacmel .
Also the reconstruction and expansion of Boulevard La Saline Avenue, Jacmel Convention Center, Triomphe Theater, Jacmel Sports Complex, Ouanaminthe Sports Complex, Gonaives Sports Complex, Lecayes Sports Complex, Mirabalais Sports Complex and Petiont Bolivar Plaza.
Accused companies:
Bautista's Constructora Hadom, Hadom S.A., Construcciones y Diseños, Rofi S.A. and Constructora Mar, Grupo Estrella, owned by tycoon Manuel Estrella, and Panama-based IBT Group, owned by José Ramón Brea González.