Top Deputy goes mum on source of wealth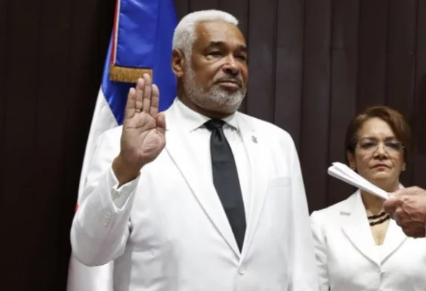 R. Camacho. Courtesy of El Nacional.
Santo Domingo.- Chamber of Deputies president, Radhames Camacho, will not answer questions about the origin of his wealth or why he failed meet the legal deadline to submit his financial statement.
A source close to Camacho quoted by El Nacional made the revelation after journalists tried to ask the legislator about the mounting doubts over his fortune of around RD$78.0 million (US$1.3 million).
"He will not talk about that," said the source to a journalist who asked Camacho about the scandal as he headed to his office in Congress.
Yesterday, the journalists who cover the National Congress waited for the arrival of Camacho, so that he referred to the questions about his wealth, but he only greeted and continued his step towards his office.
Accounts Chamber
For his part Accounts Chamber president, Hugo Alvarez, on Nov. 8 confirmed that Camacho had failed to submit his financial statement within the deadline stipulated by Law 311-14.
"Radhames Camacho had to make his sworn statement within 30 days of taking office as president of the lower house, however, said statement was deposited on September 28 this year, 12 days after the term established by Law expired," Alvarez said.