Haiti, Dominican military brass meet on tension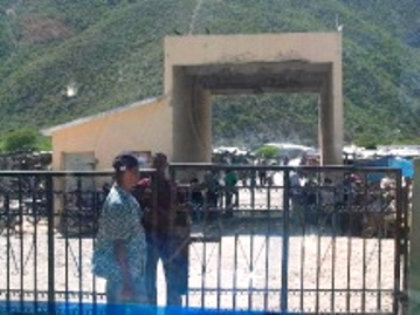 Jimani border gate. File
Jimani, Dominican Republic.- The country's most senior military and police commanders met Friday with Haitian authorities in Jimaní (west), amid mounting concern over tension in Port-au-Prince.
In the meeting held in the Jimaní Army post, Dominican Defense minister Rubén Paulino was accompanied by Dominican Army commander, Estanislao Gonell and National Police director Ney Bautista.
The Haitian delegation was headed by Haitian Armed Forces generals, Sadrac Saintil and Michael Ange Gedeon.
It was learned that security, smuggling, drug trafficking and crime were discussed, in addition to the incident in which a mob of Haitians forcibly detained several Dominican doctors on the road along the border.