Peace Corps, Education agree to develop various projects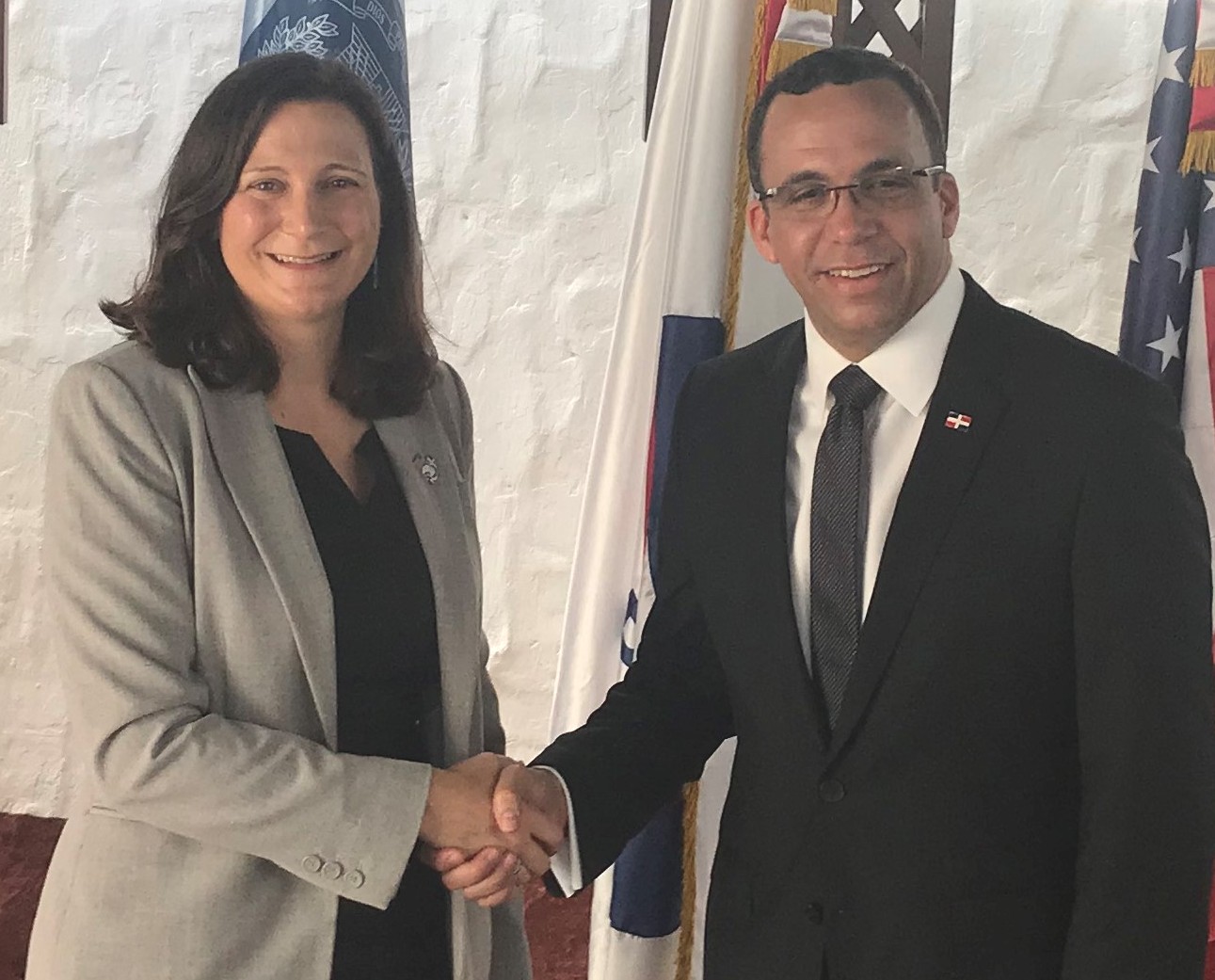 Press Release
Santo Domingo.- Peace Corps in Dominican Republic Director, Kristin Kaper and Education Minister Andrés Navarro signed a Letter of Understanding today to collaborate in the design, promotion, implementation, evaluation and continuous support of the programs and projects directed to the strengthening of the policies of Training and Development of the Teaching Career, Development of the Curriculum by Competences, and Sustainable Educational Centers.
Through this agreement, both institutions commit to collaborate in the identification of geographic zones for the placement of Peace Corps Volunteers, to work together in the design, development and review of programs and projects, and to share knowledge and technical assistance.
Director Kaper expressed her gratitude for the support and collaboration that the Peace Corps has received from the regional offices and districts of the Education Ministry, MINERD, while appreciating the support at ministerial level to continue strengthening the work as a whole.
She stressed that the agreement will facilitate the linking of the different Peace Corps programs with the MINERD directorates more focused to them, so that they can continue working together to achieve the goal of quality education for all.
She also expressed that the Peace Corps volunteers serve as allies of the MINERD, the teachers and the community.
The Minister of Education, Andrés Navarro, highlighted the importance of establishing strategic alliances with different institutions to achieve the transformation needed by the education system in the Dominican Republic.
He also stressed that this agreement provides many opportunities for collaboration and learning for both institutions.