Dominican Republic soldiers 'trapped' by foreign pressure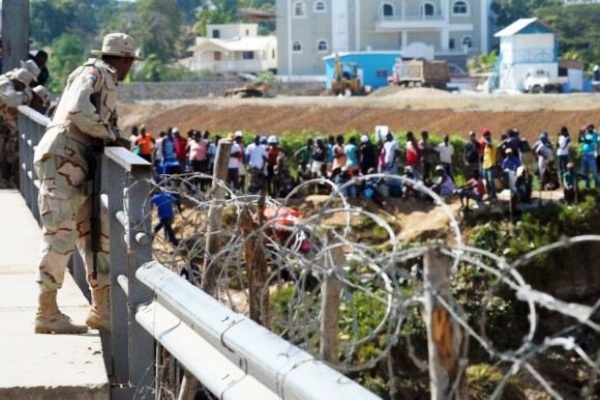 DR soldiers at the border.
Santo Domingo.- Dr. Luis Andrés Cordero, one of the doctors who was detained by a group of Haitians on the border last Sunday, said Fri. that the military posted in the area did nothing to protect them and in his view, the soldiers' hands are tied by international pressure.
"Those military men did nothing for us, they are trapped, not only by the international community, but because they do not even have the means to communicate with their superiors," he said in response to Defense minister Rubén Paulin's assertion that the soldiers acted "efficiently" during the incident.
"None of them was injured or with not even a scratch," said the defense minister.
In the incident caught on tape a group of Haitians armed with machetes and daggers held for over  two hours the group of doctors who were riding motorcycles near Elías Piña (west), in reprisal to the confiscation days before by the Dominican military, of a motorcycle from a Haitian national in Dajabón (northwest).
Cordero said however that the locals from the village where they were held told him that what happened to his group of seven doctors happens frequently in the area.
He added that he and his friends aren't seeking notoriety, "but it hurts to see that area in such a lack of protection."
The incident sparked wide controversy in the country, due to the evident lack of protection in the area, where Dominican locals demand heightened security.