127 Dominican fishermen held in the Bahamas list woes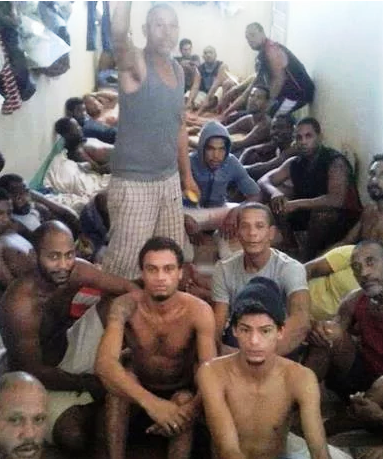 Puerto Plata.- Relatives of at least 76 of the 127 Dominican fishermen being held in the Bahamas, gathered Monday in downtown Puerto Plata and denounced that they are subjected to inhuman conditions, cruel treatment and overcrowded cells.
One of the fishermen managed to contact relatives via voice message and a photo provided by foreign missionaries in that island prompted concern over violations of their human rights.
The Dominicans say they are held in a narrow cell with little ventilation; are not allowed to contact their families, food is limited; last days without bathing; there are no toilets, they suffer from thirst, hunger and resort to buckets and plastic bottles for their biological needs.
The fisherman who managed to make contact relatives in Puerto Plata, say that some of their companions are ill with tuberculosis and other health issues they label as serious, adding that he heat is unbearable and some show signs of malnutrition.