Paramilitary 'boys' pose no threat 'thus far'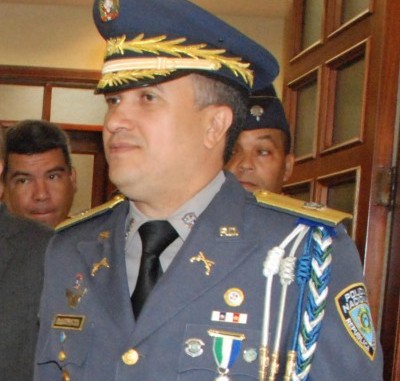 N. Bautista.
Santo Domingo.-  National Police director, Ney Aldrin Bautista, said Tuesday that the paramilitary group that uploaded a video on social networks declaring itself "defenders of the Fatherland" doesn't pose any kind of difficulty "thus far."
"We are in the process of investigation but those "boys," according to the video, do not carry any firearm so it does not represent any type of threat to the police," he said.
The director of the Police offered these statements at the beginning of the citizen security forum held at the Occidental Mall.
The group of uniformed men, of different ages, announced the creation of a nationalist movement called to defend the Homeland, with the logo "God, Fatherland and Liberty."
Death threat
At a rally of the Green March in Santiago on Sat. however, the group was caught on video in which one person is heard making a death threat against the journalist Marino Zapete.