Falcon flap cements Dominican Govt.'s corrupt and inept image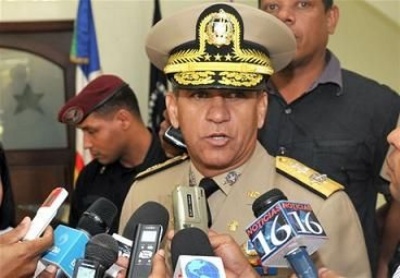 DNI director Sigfrido Pared has some explaining to do.
Santo Domingo.- 87% of the readers of outlet El Día rebuke Dominican Republic's decision to harbor the Cuban Augusto "Willie" Falcón who served 20 years in prison for unleashing, along with several cohorts, the bloodiest wave of violence in Miami's history.
The unannounced measure has cemented the Dominican Government's image as corrupt and inept, following the incident with Dominican doctors at the Haiti border, and the lack of response to the emergence of a "paramilitary" group which threatened to kill an outspoken journalist.
Falcon, one of the leaders of a drug trafficking network that operated in the 80s and early 90s and whose members were known as the "cocaine cowboys," was deported to the Dominican Republic earlier this month.
Foreign minister Miguel Vargas revealed that Falcón arrived in the country through a negotiation between the US government and the National Department of Investigations (DNI).
Comments on Facebook:
Rafael Antonio Batista Guzman: "Death, betrayal and bad play to teach more people to destroy this country."
Bartolo Rosario P: "This country is the Caribbean garbage dump."
Kelvyn Rafael Espinal: "They should not accept him here, bu this country is corrupt."
Paulino Duran: "This is the trash dump, everything ends up here."
Lujana Jolie: "If they are from our country, we have to receive them, but from another country, no, only this corrupt government does it."
Victor Ramirez: "It is here that all the garbage that others don't want is received."
Danny Taveras Rovira: "Birds of a feather flock together."
Emma Yudelka Nin Espinosa: "All the garbage is received by this corrupt government."