Dominicans in the US reached 2.08M in 2017: think tank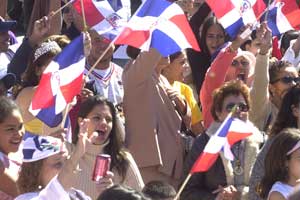 Santo Domingo.-  The community of Dominican origin in the United States reached 2,081,419 inhabitants in 2017, from 1,914,120 in 2016 to 2,081,419 last year, a think tank revealed Wed.
Dominican Social Justice Center (DOCESJ-CENTER) president Frank Valenzuela said there was an absolute growth of 167,299 Dominicans, a 8.7 percent jump during both years.
The economist said the results were obtained from information by the US Census Bureau's Population Estimation Program of 2017.
Valenzuela added that of the total Dominican population in the US in 2017, 56 percent, or 1,162,568 were born in the Dominican Republic and 918,851 in the US territory.