Greens: ultranationalist group mimics notorious death squad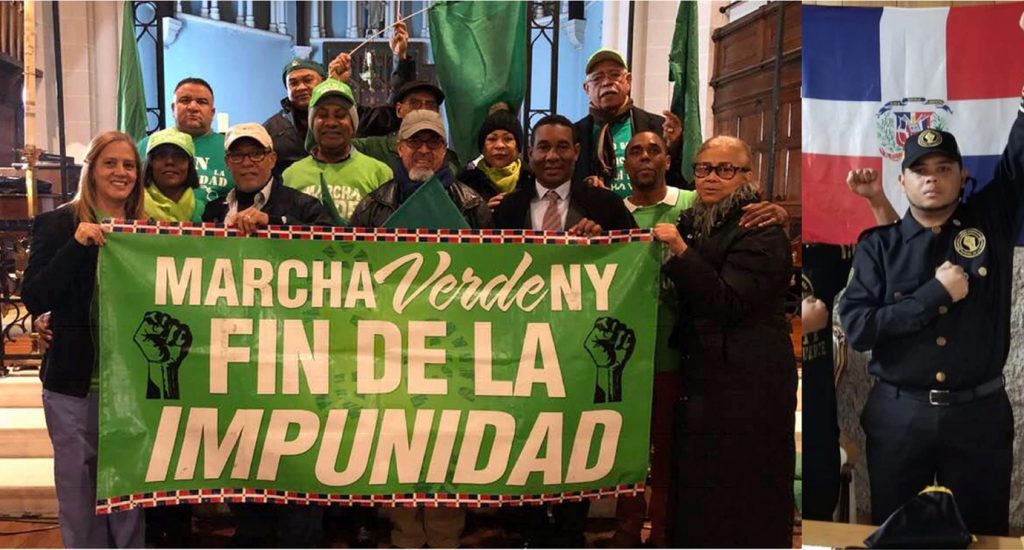 Greens in NYC with "order" member at right. Photo elnuevodiario.com.do
New York.- Green March activists in New York, gathered in an Upper Manhattan church, to reject the presence in the US of the ultranationalist movement Dominican Order, accusing its members of "thugs" and "sycophants" and pledged support for the journalist Marino Zapete, who denounced death threats by the group.
The Greens labeled the "order" as "a government group that mimics the death squad Banda Colorá," with which the regime of Joaquín Balaguer repressed and assassinated opponents.
The Greens said they'll reveal the names of those who're bankrolling the group and warned that "threats, extortion and intimidation are useless here."
"Zapete, beloved, the people are with you," the Greens chanted in front of the church despite the strong winds buffeting the city since Tuesday.