Dominican Republic Greens support strike tomorrow Tuesday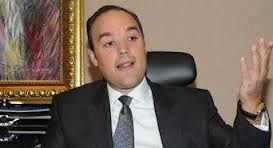 J. del Castillo S. File.
Santo Domingo.-The Green March Movement on Mon. called on the entire population of the capital to peacefully support the general strike set for tomorrow Tuesday.
The anticorruption and anti-impunity movement said fuel prices should be reduced, because "they have a mafia that bilks the fuels to the detriment of Dominican families."
The Greens also said that they filed a criminal complaint before the National District Attorney's Office which demands an immediate investigation and criminal prosecution of corrupt officials linked to the Industry and Commerce Ministry, which the affirm fraudulently raises propane gas prices, "generating excessive profits to two companies in the sector, exceeding one billion pesos per month."
They said however that the Office of the District Attorney refused to receive the document without offering any valid argument. The group said it will insist until the criminal complaint is received as appropriate. "It is absolutely in violation of our rights as citizens to deny us access to justice, it is just another example of the institutional conspiracy of the PLD Government to protect the regime of impunity," he said.
"It is intolerable that, as a result of the actions of that mafia, the Dominican people are condemned to pay the highest price of propane in comparison with all Central American countries," the Greens said when attempting to file the complaint. "We demand an in-depth investigation into the actions of the former Industry and Commerce Minister, José del Castillo Savignón, as well as his extraordinary increase in his assets in more than 135%, from almost 160 million pesos in the 2102 to more than 377 million in 2018, according to his financial statements."