Hispanic Caucus in US Congress taps Espaillat as Whip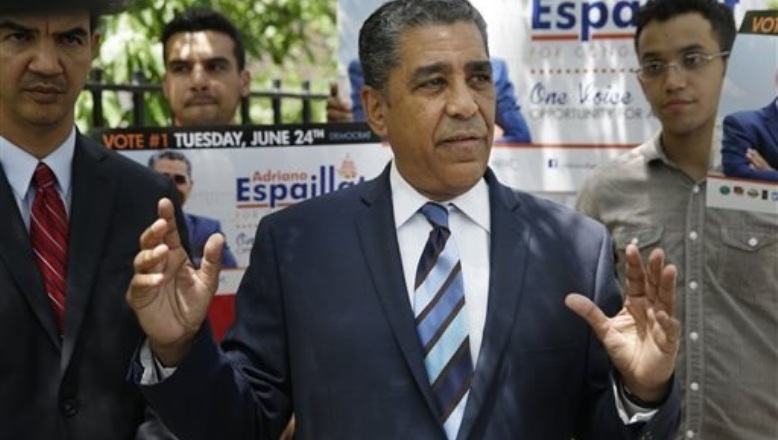 Press Release
Washington, D.C. – Representative Adriano Espaillat (NY-13) on Fri. released the following statement upon his unanimous election to serve as Whip of the Congressional Hispanic Caucus.
"I am honored to have been unanimously elected to serve as Whip of the Congressional Hispanic Caucus (CHC) and the designated member responsible for coordinating and presenting CHC positions to our Democratic and Republican colleagues," said the Dominican-born lawmaker.
"The CHC will have a record-breaking number of members from around the country during the 116th Congress, and we do not take the privilege of serving the Latinx community in Congress lightly.
"The challenges facing the Latinx community are myriad including the recent actions at the border, the administration's proposal to ban asylum seekers, the separation of families, ending DACA, and a lack of support from this administration to help Puerto Rico rebuild.
The CHC is stronger than ever and has made tremendous strides to speak out boldly against the administration's anti-immigrant agenda as we advocate for Latinx communities around the nation.
With our new House majority and in this role as CHC Whip, I look forward to continuing my fight and working together with my colleagues to create policies that will ensure the American dream remains accessible for all individuals regardless of their race, ethnicity or nation of birth."