US$7.0M fine adjourns warplanes graft case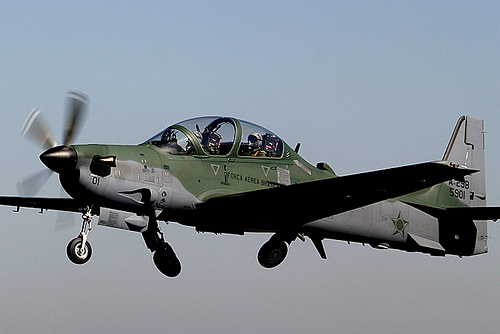 Santo Domingo.-  Brazil plane maker Embraer has complied by paying the US$7.0 million fine to the Dominican State and handed over the documents as agreed with the Justice Ministry, for the bribes paid in the country to secure the purchase of eight Super Tucano warplanes in 2008.
Justice minister Jean Alain Rodríguez told the press that the documents received will be evaluated to use in the case against the six accused in the case.
"They have complied as contemplated in the agreement, they delivered the duly certified documents. It is a huge volume of documents being evaluated "to identify those elements that can strengthen this case."
On August 30, National District Instruction Court judge Yanibet Rivas ruled for plea bargaining with Embraer, including the fine for the US$3.0 million in bribes received in the Super Tucano scandal.
Still pending in the Super Tucano case are the graft charges against former Armed Forces secretary Rafael Peña Antonio, and Dominican Air Force colonel, Carlos Piccini Núñez, among others.