Dominican Republic Greens unveil Anticorruption Commitment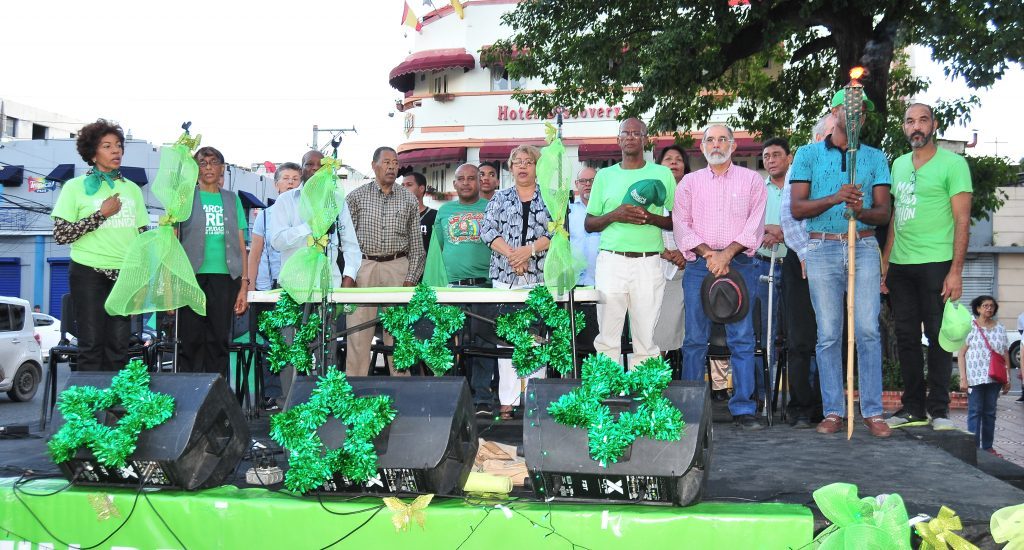 Santo Domingo.- Dozens of social, religious and labor organizations on Sunday signed the book Citizen Commitment against corruption and impunity, in an rally headed by the Green March movement in Independencia Park.
The Green's commitment aims to reiterate their fight against government corruption and impunity, and new and transparent political system which benefits the people.
The organizations' representatives discussed the social commitment adopted in the Green Forums and identified the structural changes the political system requires, "to dismantle the regime of impunity."
Among the demands in the document figure an Accounts Chamber with non-partisan members, to recover what has been "stolen" by the corrupt and to cancel all contracts with "mafia" companies, a fully independent judicial system, to replace high court justices with career judges who haven't been active in politics for over 5 years.