Medina calls adulator officials 'imprudent'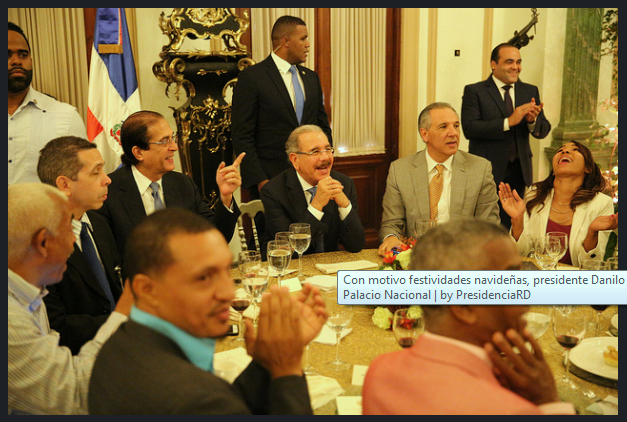 Santo Domingo.- President Danilo Medina on Fri. labeled as "imprudent" the request for his reelection in 2020, by the directors of Customs and the Port Authority during an official ceremony.
In an informal Christmas gathering with journalists who cover the National Palace, Medina said: "that was very bad, that is imprudent, those activities are not for that."
The president, who spoke openly with journalists on various topics, said his goal for 2019 is to guarantee the rights of citizens.
On Thurs. the directors of Customs, Enrique Ramírez, and of the Port Authority, Víctor Gómez, during groundbreaking to expand Caucedo Multimodal Port, proposed with adulation that the President once again opt for another term in office.