Cheers! Deputies to hand out US$2.02M in food and booze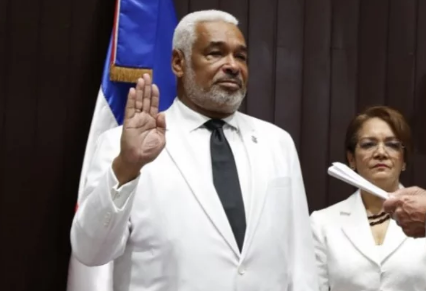 Santa Claus Radhames Camacho, chief deputy.
Santo Domingo.- The Chamber of Deputies has spent RD$101.8 million (US$2.02 million) in food and booze to hand out for the holidays, although the documents don't specify to whom or where the products will end up.
According to Chamber of Deputies purchase order LPN – 01- 2018, of the 3,800 cases of rum at a cost of RD$22.0 million were purchased from the company Multiservicios Hermes.
From the company Empresas Integradas SRL was bought 200,000 pounds of frozen chicken, 1,667 boxes of canned green pigeon peas, 834 boxes of liquid seasoning, 417 boxes of tomato paste, 10,000 boxes of spaghetti, 834 boxes of Creole punch and 1,000 sacks of ground coffee for RD$20.9 million, among other purchases.