The US deported 2,000 Dominican ex-convicts this year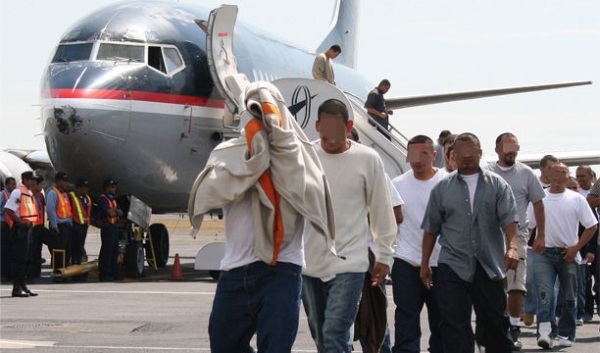 Santo Domingo.- The US Immigration and Customs Service on Tues. deported 80 Dominicans after serving sentences for different crimes, 39 of them for drug trafficking.
The group arrived in a plane chartered by the US authorities, escorted by five federal agents and handed over at Las Americas Airport to immigration officials and airport security officers and of other agencies.
The ex-convicts were transported from the airport in two buses to Immigration's detention facility in Haina township, San Cristóbal province for background checks prior to their release.
In addition to drug trafficking, 41 served time for murder, forgery, fraud, rape, aggravated robbery, kidnapping, among others in prisons in New York, Texas, Massachusetts and Philadelphia.
It emerged that with the group's arrival the number of ex-convicts deported by the US reached 2,000 this year.