US agents nab 10 Dominican boatpeople in Western Puerto Rico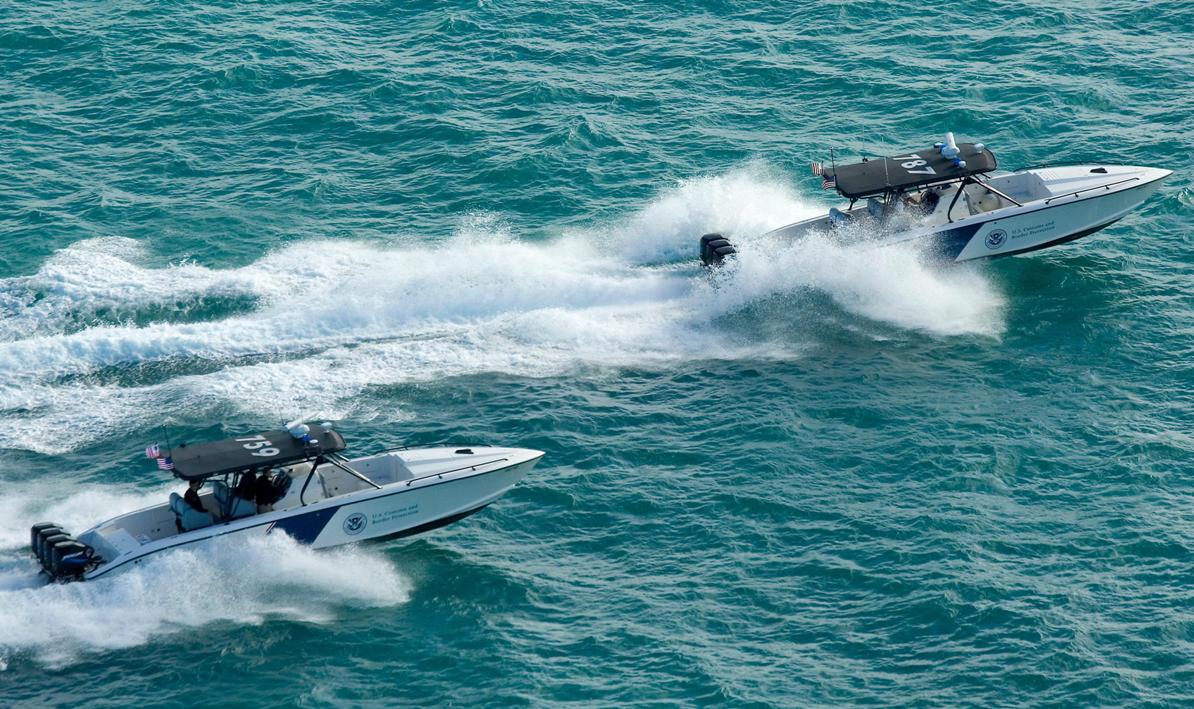 Puerto Rican fast patrols
Aguadilla, Puerto Rico -U.S. Customs and Border Protection agents apprehended 10 aliens from the Dominican Republic on two separate incidents Tuesday and Wednesday throughout the western coast of Puerto Rico.
"We patrol the Mona Passage by air and sea, remaining vigilant to deter and interdict any smuggling event," indicated Johnny Morales, Director of Air and Marine Operations in the Caribbean.
On Dec. 18, a marine unit from CBP Air and Marine Operations (AMO) intercepted a yola type vessel attempting to reach the island approximately 11 nautical miles west of Aguadilla.  Inside AMO agents found eight subjects claiming to be Dominican Republic nationals (6 adult males and 2 adult females).
Following the Caribbean Border Interagency Group (CBIG) protocol, the group boarded the U.S. Coast Guard Cutter Joseph Tezanos for biometric verification.  Aliens with prior immigrations or criminal records could face prosecution.
On Dec. 19, Puerto Rico Police Department officers from Rincon, Puerto Rico contacted the Ramey Border Patrol Sector Dispatch to inform that they had a woman in custody claiming to have arrived from the Dominican Republic by boat in the area of Bo. Ensenada, Rincon, Border Patrol Agents encountered one other individual in the area, an adult male from the Dominican Republic.
"Ramey Border Patrol Sector has adjusted its presence in key locations around the island, in response to the increased activity in our area," stated Xavier Morales, Ramey Sector<https://www.cbp.gov/border-security/along-us-borders/border-patrol-sectors/ramey-sector-aguadilla-puerto-rico> Chief Patrol Agent in Aguadilla.
"It is usual to see an increase in smuggling activities during the holiday season. Smugglers have the perception that law enforcement decreases during this period, however our agents remain vigilant, working 24 hours, seven days a week."