Haitians' announced march in the capital riles nationalists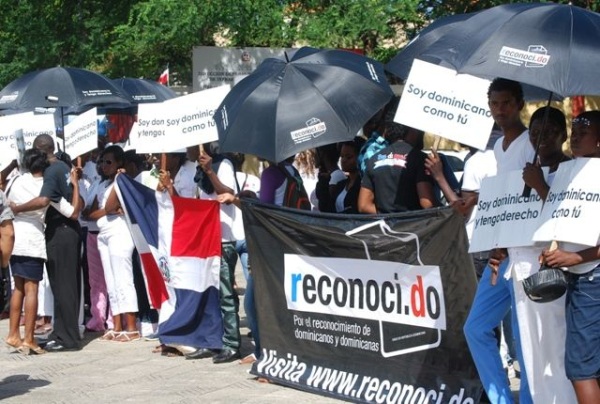 Reconocido Haitian offspring protest at the National Palace. File.
Santo Domingo.- A veteran nationalist politician on Thurs. labeled  the march by Haitians set for Sunday in the capital 's Mirador Sur Park as a violation of the Constitution and poses a challenge to the Government and the country.
Former deputy Pelegrín Castillo asked the Interior and Police Ministry to intervene and enforce article 25 of the Constitution regarding the status of foreigners.
The also vice president of the minority party FNP asked the citizens not to wait for the Month of the Nation to place the Dominican flag in their homes and businesses. "This march constitutes a challenging protest masquerading as a sporting and recreational activity."
The Community of Organized Haitians in the Dominican Republic called the march, which the organizers say will serve to showcase the group's contribution to the national economy.