Fernando González Nicolás proposes biodegradation of plastics as a solution to pollution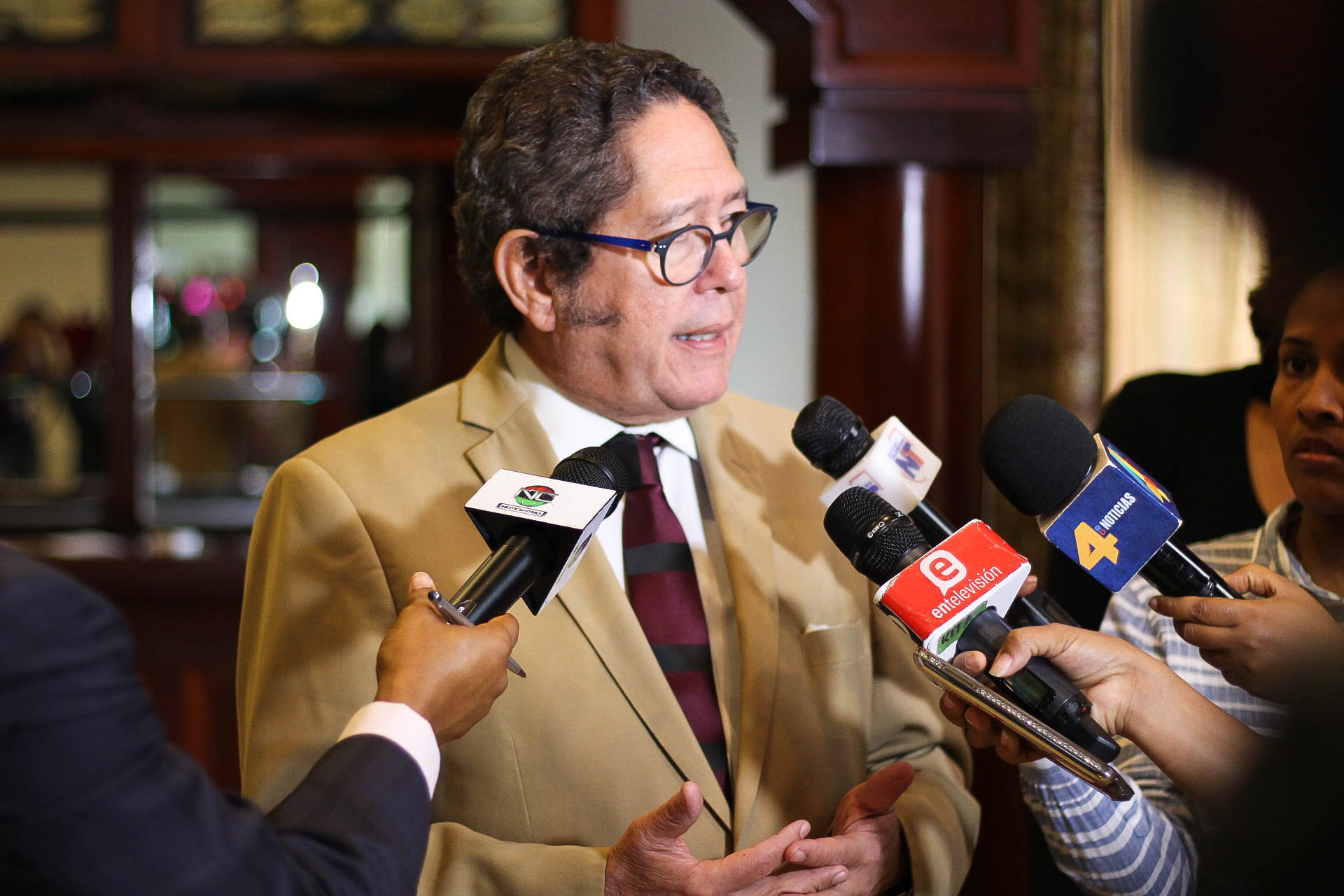 Fernando González Nicolás proposes biodegradation of plastics as a solution to pollution
The president of the Round Table of the Countries of the Commonwealth in the Dominican Republic, Fernando González Nicolás, today proposed the use of technology in the biodegradation of plastics as one of the most practical solutions to combat the pollution of the environment produced by these solid wastes.
He indicated that the British company Symphony Environmental PLC developed technologies that convert plastics into biomass and into water, using the D2W additive that also accurately determines the period of time it is desired to disintegrate, which has become popular worldwide.
He related that the idea of the total elimination of plastics is challenging to achieve because our societies depend too much on these materials and the existing alternatives are significantly more expensive.
Finally, he proffered that the biodegradation and recycling of plastics are feasible solutions to control the contamination and negative environmental impacts of plastics in the Dominican Republic.
What is the Commonwealth?
It is a voluntary organization of 53 countries, headed by Queen Elizabeth II, which have the same trait, which is the British legal and political system. The Commonwealth contains 2.4 billion inhabitants (one-third of the world population), in 6 continents.
It includes nations as large as the United Kingdom, Canada, Australia, India, South Africa, Malaysia and as small as Antigua, Barbados, Malta, Mauritius, and Singapore, among others.
What is the Mesa de la Mancomunidad in the DR?
The Round Table of the Countries of the Commonwealth in the Dominican Republic is an entity that aims to promote bilateral, economic, political and social relations between the countries of the Commonwealth and the Dominican Republic.
It is made up of diplomats from the countries that are part of this bloc and that are attached to the Dominican Republic and the presidents of the binational chambers of British, Canadian, Indian and Trinidad trade.
Additionally, the multinationals that have their headquarters in a Commonwealth country are partners of this table.