Many families spent Christmas in the Colonial Zone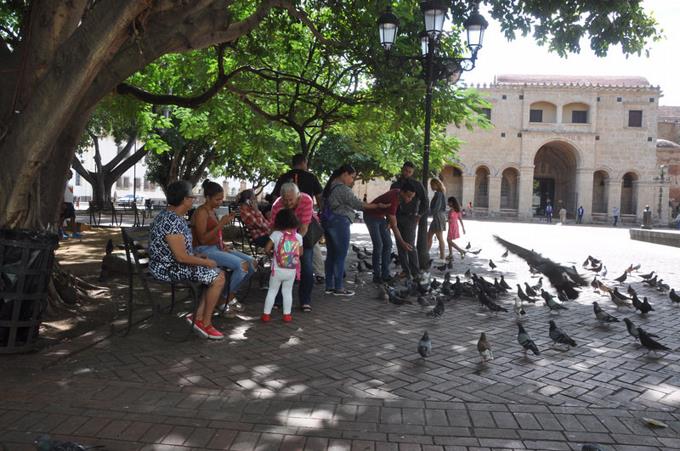 Those interested in scrutinizing the history of the Colonial City, took advantage of these Christmas holidays to visit these places.
Going to the Colonial Zone, after having spent the long-awaited Christmas Eve dinner in the company of family and friends, was the option of many Dominicans and tourists, with the aim of enjoying leisure, entertainment and the ideal place to share with your relatives. With the Cathedral of America in nearby view, visitors enjoyed Christmas Day in style.
Various commercial establishments received multiple clients who arrived very early, after Christmas Eve and decided to spend that holiday, sitting on the banks of Columbus Park.
Through a tour made by reporters from a list of newspapers, it was possible to corroborate the presence of citizens of different nationalities, who, like many compatriots, chose to come to vacation during this Christmas season.
Bicycle rental
For some, a bike ride through the many scenic streets and alleys of the Colonial Zone is one of the preferred activities to cast aside routine and to get to know this enigmatic environment more thoroughly.
With a map and a bottle of water in the front basket of the bicycle, a few preferred to travel these areas from beginning to end: from the Plaza España, crossing the Las Damas, Isabel la Católica street until arriving at the vicinity of the Cathedral.
"Every year we come as a family here and rent bicycles to spend a pleasant time," said Miguel Sosa, one of the frequent visitors of this recreational place.
Families with small children during the Christmas season choose board games and encourage the kids to participate in sports within the Colonial Zone so that they can entertain themselves and likewise, spend a day with the whole family.