Third child dies after being bitten by dog with rabies in Pedernales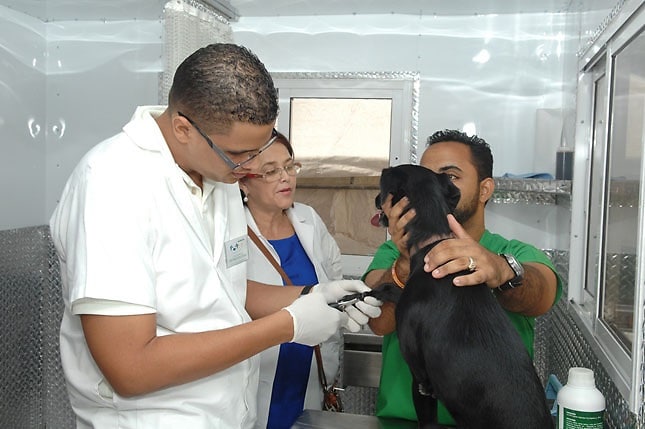 All pets and strays must be vaccinated to prevent this horrendous disease.
The five-year-old boy who had been admitted to the Robert Reid Cabral Children's Hospital in Santo Domingo for ten days affected by human rabies has died. With this death, the number of fatal victims in the Dominican Republic increases to four this year due to this disease. Three of the victims were children bitten by infected dogs in Pedernales.
The deputy director of the health center, Clemente Terrero, revealed to journalists that the boy, bitten at the end of November, presented respiratory, cerebral and cardiac failures in the last hours while he remained in an induced coma.
Rabies is fatal in almost 100% of cases once it develops.
At the beginning of this month and last July also in Robert Reid Cabral hospital, a boy and a girl also died after being bitten in Pedernales.
The Minister of Health, Rafael Sánchez Cárdenas, has said that he expects the National Health Service "to apply properly corresponding sanctions if it is determined that there were failures by the health personnel of Pedernales."
Relatives of the bitten children stated that they were sent home after receiving basic treatment of their wounds, without being vaccinated promptly.
In April, a 54-year-old woman infected with the virus when she was bitten by a ferret died in Santiago.
What the WHO says
The third and final edition of the report on "Vaccines and immunization" of the World Health Organization (WHO) warns that "only a minimal number of people with symptomatic rabies that have escaped death is known; several of the survivors were plagued by neurological injuries afterward."
During a period of incubation, the virus travels through the peripheral nerves to the brain. Once there, the WHO adds, "the virus sits on the neurons, unnoticed by the immune system, and there it begins to replicate and trigger the deadly sequence of symptoms."
In about two-thirds of the cases, rabies follows a course called 'furious,' marked by agitated and violent spasms of the body. The other third of cases present as a less dramatic form, for what is called "the silent rage," which is characterized by lethargy and paralysis.